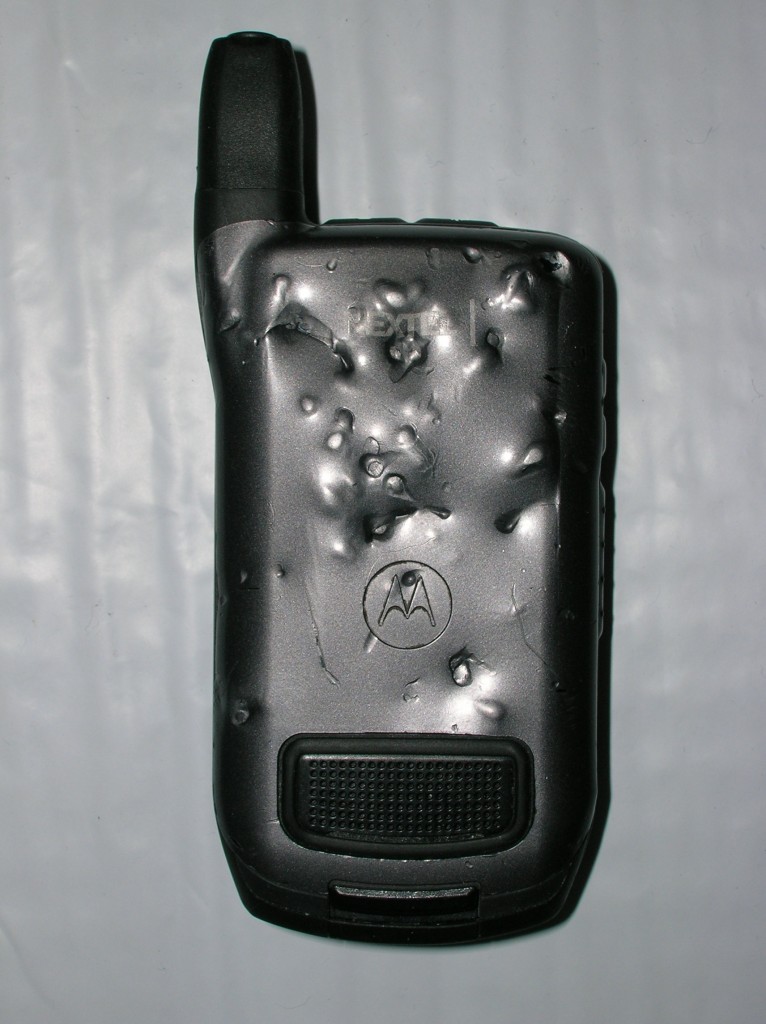 Did you know that every single used cell phone, no matter the condition, can be recycled.
Yup, even this cell phone, that was chewed on by a very hungry dog,  can be recycled.
(On a side note:  I always laugh when I see a phone like this come in.  There is probably a really funny story behind it.
So, I looked for a link to a funny dog drool or dog slobber picture; but the search made my stomach queezy and now I can't un-see those photos.)
Moving on…
Cell phones are the most value-dense electronics commodity on the planet.   Approximately half of all cell phones that Cells for Cells collects end up at Umicore in Belgium.  Umicore is the world's largest recycler of precious metals from electronic scrap – including mobile phones.  Umicore "is one of the most efficient [recyclers] worldwide and is able to recycle 17 metals, of which seven are precious metals."
Cells for Cells collects any cell phone, from any carrier, in any condition:
Old
Used
Broken
Water-damaged
Cracked Screens
Replacements
Flips
Treos
Blackberrys
iPhones
Smartphones
Brick Phones
Bag Phones
Any cell phone, even if your dog chewed on it